4/20/08 on the Garden Police: My Yard is an Issue
Page 1 of 11



The Violation:

Lawrence and Iris Eshoo are guilty of selfishness! They landscaped their backyard to perfection but left the neighbors with an eyesore to look at everyday in their front yard. Some of the problems the Garden Police cited them for included:

All hardscape and no "heartscape." Where are the plants in this yard?
The yard is large and disjointed and needs a design to make it more intimate and personal.
The lawn is dead.
The lone Carrotwood tree is in need of a trim to open it up and make it more "airy" looking.
Before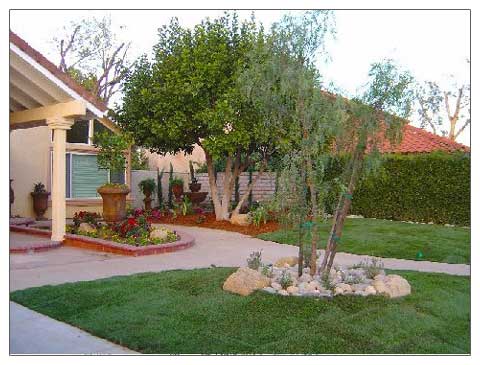 After
Before- Who/what was buried here?
After